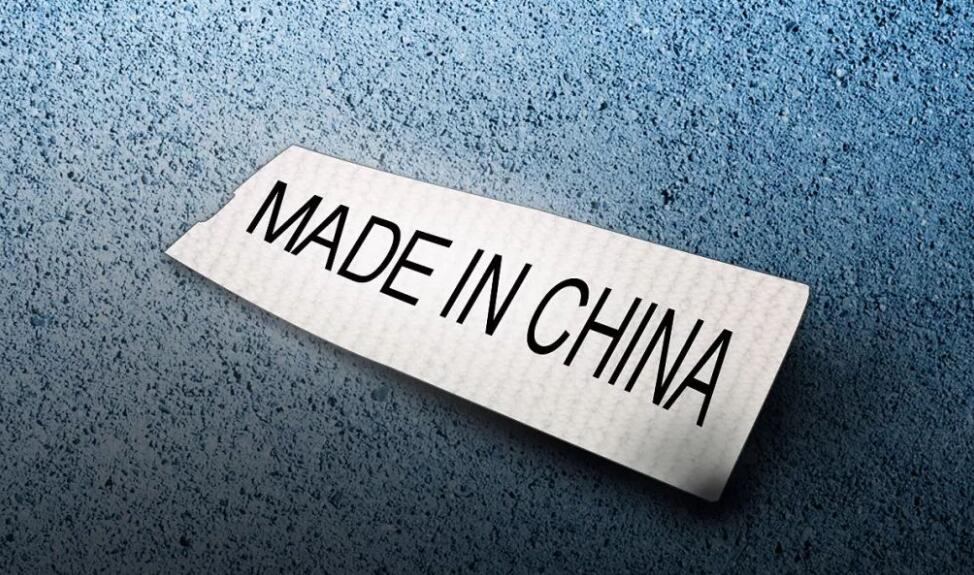 Junlong Logistics
because China has Perfect industrial system, and hardworking workers .
beat Chinese products ? ——I think not possible . in next few years , the world will more rely on Chinese products and make in China .
【回答】
因为中国有完善的工业体系和勤劳的工人。
打败中国产品?——我认为不可能。未来几年,世界将更加依赖中国产品和中国制造。
-------------------------------------------------------
Richard Leong
Chinese products are affordable AND high quality. Reason ? China controls its own supply chains and makes all of its components domestically. This is called economic sovereignty. Take EVs. The most expensive and crucial part of an EV is the battery. China controls the entire supply chain, from mining the REM, to fabricating the batteries, to assembling the EVs. All components are Chinese made. A completely self contained eco system. Chinese is already doing the same with semi conductors. Unlike the US, China will not use this economic leverage to bully other countries, like the US, which abuses its monopoly position to coerce other countries, dependent on American technology. China is willing to share its technology with others, except with unfriendly Western nations. Contrast the Chinese providing free Covid vaccines to African nations, whilst the West practised vaccine hoarding and refused to share vaccine patents. China does not practice mercantilsm, but economic sovereignty. China builds infrastructure in developing countries, training their employees in engineering. China want poorer countries to become prosperous, so they can afford to buy these high quality and affordable Chinese goods. Time to ditch the tired, old trope about cheap and nasty Chinese products.
【回复】中国产品价格实惠,质量高。原因吗?中国控制着自己的供应链,并在国内生产所有零部件。这被称为经济主权。以电动汽车为例。电动汽车中最昂贵也是最关键的部分是电池。中国控制着整个供应链,从开采稀土,到制造电池,再到组装电动汽车。所有部件都是中国制造的。一个完全独立的生态系统。中国已经在半导体领域采取了同样的做法。与美国不同,中国不会利用这种经济杠杆来欺负其他国家,比如美国,后者滥用其垄断地位来胁迫依赖美国技术的其他国家。除了不友好的西方国家,中国愿意与其他国家分享技术。相比之下,中国向非洲国家免费提供新冠疫苗,而西方国家则囤积疫苗,拒绝分享疫苗专利。中国奉行的不是重商主义,而是经济主权。中国在发展中国家修建基础设施,培训他们的工程人员。中国希望贫穷国家变得繁荣,这样他们就能买得起这些高质量和负担得起的中国商品。是时候抛弃关于廉价肮脏的中国产品的老套比喻了。
-------------------------------------------------------
Gilbert K
It is beneficial for the world that Chinese products are cheap and affordable. This has a deflationary effect. It helps to counter the massive inflation that the US causes in the world through continuously printing money.
【回答】
中国产品便宜、负担得起,这对世界是有益的。这具有通货紧缩的效果。它有助于对抗美国通过不断印钞在全球造成的大规模通胀。
-------------------------------------------------------
Richard Leong
Chinese products are now affordable AND high quality. A Huawei smartphone is as good as an Apple iPhone. But a third of the price. Made in China is no longer about cheap and disposable Chinese goods.
【回复】中国产品现在物美价廉。华为智能手机和苹果iPhone一样好。但是价格只有其三分之一。中国制造不再是廉价和一次性的中国商品。
-------------------------------------------------------
Peter Ole Kvint
China has government subsidies for building new factories.The US has government subsidies for the production of unsaleable products.
China trains many engineers and other professionals.The United States trains far too few engineers and other professionals.
It will typically be four times too expensive to produce in the USA.
What makes it so expensive to produce in the USA?!
The reason America's large military has to be paid for by someone.
China has no Wall Street or big banking sector. So all the money that the US spends on this is wasted.
The expensive and poor healthcare must be paid for. At the same time that lack of treatment means that many cannot work.
The expensive and poor education system means that many do not get a useful education. And lead to a shortage of engineers and a surplus of lawyers.
The legal system is too expensive.
The prison system is the world's largest.
【回答】
中国政府为新建工厂提供补贴。美国政府为生产滞销产品提供补贴。
中国培养了许多工程师和其他专业人员。美国培养的工程师和其他专业人员太少了。
在美国生产通常要贵四倍。
是什么让在美国生产这么贵?
这就是为什么美国庞大的军队必须有人支付的原因。
中国没有华尔街,也没有大型银行业。所以美国花在这上面的钱都是浪费。
必须为昂贵而糟糕的医疗保健买单。与此同时,缺乏治疗意味着许多人无法工作。
昂贵而落后的教育体系意味着许多人得不到有用的教育。导致工程师短缺,律师过剩。
法律体系太昂贵了。
它的监狱系统是世界上最大的。
Paul Mitchell
It's the outcome of a free market.
The only way to compete is to improve the education system, and encourage innovation. It needs a stable society to achieve this.
The USA does not have the drive to go down this route, so has chosen to implement sanctions and trade barriers instead. This is like a loser in a competition changing the rules to suit themselves.
【回答】
这是自由市场的结果。
竞争的唯一途径是改善教育体系,鼓励创新。需要一个稳定的社会才能实现这一点。
美国没有动力走这条路,所以选择了实施制裁和贸易壁垒。这就像比赛中的失败者改变规则以适应自己。
-------------------------------------------------------
Tyler Klahn
It's easy for the Chinese. They peg their currency to ours at a deflated rate. If we made a toaster, it'd likely cost more then $100 and the rest of the world would be unable to afford it. By pegging their currency lower then ours they can get away with selling them cheap in exchange for US dollar. They are an export country. Without having someone to sell to for a higher value currency they couldn't turn a profit. Same reason it's unprofitable to manufacturer here.
【回复】这对中国人来说很容易。他们以紧缩的汇率把他们的货币与我们的货币挂钩。如果我们做一个烤面包机,它的成本可能超过100美元,世界上其他地方将买不起它。通过将他们的货币与我们的货币保持较低的汇率,他们可以廉价出售货币以换取美元。他们是一个出口国。如果没有人以更高价值的货币购买他们的产品,他们就无法盈利。和这里的制造商无利可图的原因一样。
-------------------------------------------------------
Robert Quek Former Retired. Prior Employment in Finance Sector
Competitiveness of products shifts. Chinese products are in the middle range, rising to the high range. It is less competitive in the lower range, hence many fast moving home products are made in emerging countries, like Vietnam and Bangladesh. Of course, they too will upgrade, so there is a ladder effect. At the higher end, advanced countries still hold the lead. They have advantages of being the main markets, marketing, and branding, but have to continually strive to maintain quality and reputation.
China is competitiveness in a very wide range of manufactured goods. It made every category of products through level-4 in the International Industrial Classification. How to beat it?
If you are an emerging country, better to dovetail your strategy with China, leverage on the synergies and networks it has already created. There will definitely be rich niches you can capitalize. If you are advanced country, innovate and ensure your quality and reputation, keep one step ahead of China as it marches up.
【回答】退休人士,曾在金融行业工作
产品竞争力转移。中国产品处于中端,正在向高端上升。它在低端市场的竞争力较弱,因此许多快速流动的家居产品是在越南和孟加拉国等新兴国家生产的。当然,他们也会升级,所以有一个阶梯效应。在高端市场,发达国家仍处于领先地位。他们在主要市场、营销和品牌方面具有优势,但必须不断努力保持质量和声誉。
中国在广泛的制成品领域具有竞争力。每一类产品均通过国际产业分类第四级。如何战胜它?
如果你是一个新兴国家,最好将你的战略与中国相结合,利用中国已经创造的协同效应和网络。肯定会有很多你可以利用的利基市场。如果你是发达国家,创新,保证你的质量和信誉,在中国前进的过程中领先一步。
China's fundamental advantages are its industrial ecosystem and economies of scale. The higher the volume or scale of production, the lower the average unit cost of the output, hence your point, "cheap and affordable". The ecosystem and scale reinforces each other. Once, export was the driver. Now, it is the domestic market, the world's largest and fastest growing. Export is still important, but more the reserve driver.
Industrial ecosystem: Capability from sample-making to prototype to batch production to mass production. Entire supply-chain networks in different industrial clusters, the companies creating synergies in the cluster and with each other. Efficient communication, transportation, and logistics, facilitate quick and easy connectivity - internally across the centres of production, through distribution and market, which becomes one, single, market countrywide, and - externally, from factory gates to warehouses to ports for shipments by air and sea. The world's largest and most efficient sea-ports are in China. The entire process from production through to markets are well served by abundant trade and financial services, from handling through insurances and banking, through payments.
中国的根本优势是产业生态系统和规模经济。生产的数量或规模越大,产出的平均单位成本就越低,这就是你所说的"既便宜又实惠"。生态系统和规模相辅相成。曾经,出口是驱动因素。现在,中国是国内市场,是世界上最大、增长最快的市场。出口仍然很重要,但更多的是储备驱动。
工业生态系统:从样品制作到原型,从批量生产到大规模生产的能力。整个供应链网络在不同的产业集群,企业在集群中创造协同效应,并相互配合。高效的通信、运输和物流,促进了内部跨生产中心的快速便捷连接,通过分销和市场成为一个全国性的单一市场,以及外部从工厂大门到仓库到港口的空运和海运。世界上最大、效率最高的海港都在中国。从生产到市场的整个过程都有丰富的贸易和金融服务,从办理到保险和银行,再到支付。
Particular aspects may be copied and even improved upon. The totality is hard to duplicate, maybe impossible. Production cannot simply be shifted without affecting the effectiveness and efficiency of operations. The case of Foxconn India is instructive. It shifted production of certain Apple model from China to India, and ended up with low capacity utilisation, high reject rate, and low-quality product. Dove-tailing with China is a better strategy.
Note: You may expect China to speed up the relocation of factories overseas. This is opportune for emerging countries. BRI countries are good potentials. They form an adjunct to China's manufacturing.
某些方面可以被复制甚至改进。但整体是很难复制的,也许是不可能的。生产不能简单地转移而不影响运作的有效性和效率。富士康印度的案例很有启发意义。它将某些苹果型号的生产从中国转移到印度,最终导致产能利用率低,废品率高,产品质量低。与中国达成妥协是一个更好的策略。
注:你可能会期望中国加快工厂向海外的迁移。这是新兴国家的机遇。"一带一路"沿线国家潜力巨大。它们是中国制造业的附属物。
Peter Kaye
There are actually a few reasons, first and foremost, they work for less wages, but that does NOT mean they are worse off or poorer, because everything else is cheaper as well, second reason is they mostly work more efficiently, thirdly better organisation as in supply lines and delivery saving substantial time and therefore money, all these make their products so much cheaper than if produced anywhere else. There are other reasons as well , like work skills,
there are some other countries than can produce cheap products as well, but none can beat China in logistics.
so beat Chinese products? FORGET IT you can't.
【回答】
实际上有几个原因,首先,他们的工资更低,但这并不意味着他们更差或更穷,因为其他东西也更便宜,第二个原因是他们的工作效率更高,第三,更好的组织,如供应线和交货,节省了大量的时间和金钱,所有这些都使他们的产品比其他地方生产的产品便宜得多。还有其他原因,比如工作技能,
其他一些国家也可以生产廉价产品,但在物流方面没有一个能打败中国。
所以打败中国产品?忘了它吧,你做不到的。
Ngee K Low Former Senior Management
There are many reasons, the main ones are these:
* Huge economies of scale. The market size concentrated in one place create immense economies of scale. And they cannot be replicated by many small markets adding them together. Every country have unique production issues and once borders are crossed, their scale advantages reduces. Example, a Chinese factory can source supplies from all China without needing to cross custom clearance is a clear advantage.
* Trading culture. Chinese are natural and good traders. They are quick to sniff changes in prices of goods and supplies. And they change quickly to make adjustments. No other culture is as fast as Chinese adjusting to market conditions for a profitable trade. And the flexibility to change for profits. An example is smartphones, Huawei, Oppo, Vivo and Xiaomi produce whatever size and formats that markets want. Japan Sony is getting killed for staying with their formats that is boring and stale. Even Apple took a long time moving away from 3.5 inch size as they considered that ideal.
【回答】前高级管理人员
原因有很多,主要有以下几点:
*巨大的规模经济。市场规模集中在一个地方,创造了巨大的规模经济。许多小市场把它们加在一起是无法复制的。每个国家都有独特的生产问题,一旦跨越边界,它们的规模优势就会减少。例如,一家中国工厂可以从中国各地采购物资,而不需要通过海关清关,这是一个明显的优势。
*交易文化。中国人是天生的优秀商人。他们能迅速嗅出商品和供应品价格的变化。他们会迅速做出调整。没有其他文化的人能像中国人那样迅速适应市场条件,进行有利可图的贸易。以及为了利润而改变的灵活性。以智能手机为例,华为、Oppo、Vivo和小米生产市场需要的任何尺寸和规格的手机。日本索尼因为坚持他们的无聊和陈旧的规格而被淘汰。即使是苹果也花了很长时间才放弃3.5英寸的尺寸,因为他们认为这是理想的尺寸。
* Infrastructure support. No other country have the ability to build and upkeep such a huge tremendous infrastructure network like China. Their unique hybrid State and Private sector provides Chinese Govt with ability to mobilise resources, land and finances to build big and fast. West's infrastructure cannot match because the returns are highest in finance and IT, and they suck most funds in that direction. It is all paper related activities only.
* Mobilisation and direction. CCP and Chinese dynastic/hierarchical structures enable Chinese Govt to be able to pool resources and direct their allocation quickly. That is why production can be focussed quickly on supplies to help the entire manufacturing chains.
*基础设施支持。没有其他国家有能力建设和维护像中国这样庞大的基础设施网络。他们独特的国有和私营混合部门为中国政府提供了调动资源、土地和财政的能力,使其能够建设得又大又快。西方的基础设施无法与之匹敌,因为金融业和IT业的回报率最高,而它们也在这个方向吸收了大部分资金。这只是所有与绿纸相关的活动。
*动员和方向。中国共产党和中国的王朝/等级结构使中国政府能够集中资源并迅速分配资源。这就是为什么生产可以迅速集中在供应上,以帮助整个制造链。